Interested in one of our services?
Why Use Proven Pest And Termite Control?      
And why you need a end of lease pest control treatment:
This goes along way to help you get your bond refunded to you in full. Also Under New South Wales Fair Trading legislation, it is a health and safety requirement for landlords and real estate agents to follow.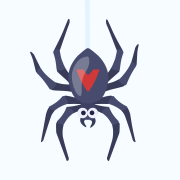 The 3 common pests that you can nominate and have a pest control treatment,once the home is empty and ready to hand back to the agent are Fleas, Cockroaches, Spiders.
The cost for this can start at as low as $165.00 AND you can also aske for same day service at no extra cost. Call:  0400 733 222
We are your Local Oran Park Pest Control we live and know all the local Campbeltown areas.
We look after the locals, our service will take 1 to 3 hours to do your normal pest control service.
We do not do a 20 minute pest service or a temporary fix, we will always try to locate all pest problems and offer you the right pest and termite control treatment for the right price.
Here's what makes us different:
We have more than 30 years' experience servicing western Sydney Homes and Business and 100's of Oran Park homes.
Our Trained technicians have years of experience in all pest control. Including Termites,Fleas,Ants,and Poisonous Spider control.
You always get the right warranty on your service
We don't do Gimmick Pest control to win your trust Like
(The Best 200% guarantee or your money back)
Safe for, children, pets, elderly and pregnant women.
Your home will be left cleaner than when we arrived
WE GET RESULTS!
     On all
Termites
Cockroaches
Ants
Rats and Mice
Redback Spiders
Funnelweb Spiders
White Tail Spriders
Bed Bugs
Bees and Wasps
Fleas
Bird Control
Silver fish
Carpet Beetles
All our inspectors make sure they do the job properly the first time, with the utmost of care and professionalism, so you can have confidence in our pest control treatments and our termite inspections.
To get started view our pest pricing costs and then call us or fill out the online booking form.
You can Call Our Friendly Pest and Termite Experts Direct Today on 0400-733-222